COMPARE ROOFING QUOTES
Save up to 40% in 1 minute
Roofing Contractors
Moving and living in a dream house, whether old or new, is one of the most exciting life experiences for most people. It can, however, be frustrating when you have to deal with a damaged roof or essentially one that is not in good condition. This is where roofing contractors come in. A roofing contractor will inspect your roof, undertake roofing repairs, or even make a professional recommendation on the status of your roof. Read through for more details on the cost and benefits of hiring professional roofing contractors.
---
How does it work?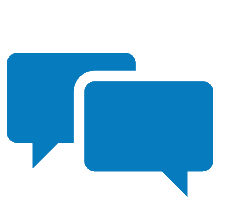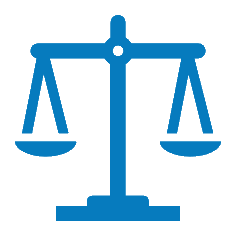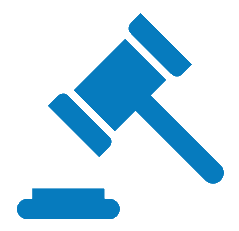 The Cost of Hiring a Roofing Contractor
The cost of hiring roofing contractors will depend on the complexity of the repairs, the type of roofing services, and the type of materials used. The prices also vary from one company to the other. The following is a general overview of the average cost of hiring a roofing contractor for the various roofing services.
| Service | Average Cost |
| --- | --- |
| Replacing one to six tiles | £50- £95 |
| Installing clean gutters | £40- £75 |
| Replacing a ridge tile | £79- £90 |
| Replacing six ridge tiles | £150- £250 |
| Installing a new roof for a 3-bedroom house | £4,500- £7,000 |
| Replacing a hip roof | £4,250- £7,250 |
| A new flat roof without new boards | £840- £1,150 |
| New flat roof with new boards | £2,000 and above |
---
Get a Quote a No Cost
Hiring professional roofing contractors is the most significant course of action that you would have to undertake for your roofing project. While you could do the roofing repairs by yourself, hiring roofing contractors will save you money and time at the end of the day. Fill online and submit a request for free, no-obligation quotes, and save up to 40% on your project. You get to receive up to 5 quotes from different companies, from which you choose the quote that best suits you. Fill out our easy-to-use online form here. It will only take you 1 minute to fill the request form, and at most 2 working days to receive the quotes.
---
What You Should Know About Roofing Contractors
A roofing contractor, also known as a roofer, is a specialist in roof construction. This includes installation, repairs, and replacement of roofs. Often, roofing contractors undertake roof constructions by themselves. They may, however, subcontract roofing services on various occasions. Every roofer should be licensed to be a practitioner in roofing by the National Federation of Roofing Contractors (NFRC). You should, therefore, be vigilant when hiring a roofer.
On the other hand, a roofer company, also called a roofing company, is an organisation that hires roofing experts to carry out roofing projects for their clients. Roofer companies do not subcontract their projects, and they run background checks on their workers to ensure that they guarantee expertise to their clients. Whether you are hiring an independent roofing contractor or those working for a roofer company, the roofing services are ultimately the same.
---
Types of Roofer Services
Most people often contact roofing contractors when they notice a leak on their roofs. There are, however, more services for which a roofer can be hired. These include;
Gutter servicing
Gutter services may consist of gutter cleaning, repairs, replacement, or even gutter maintenance. Although these services are easy to do by yourself, roofing contractors have the right equipment to service your gutter in a way that you will not experience the same problems in the future. They will also make professional recommendations on the need for repairs or maintenance, where applicable.
Roof Replacement
When your roof is beyond repair, you should consider replacing it with a new one. A high-quality can last for several decades if properly installed. A professional roofer will not only help you in roof replacement, but they will also help you establish whether a roof is worth a replacement.
Leak Repairs
If you notice a leak on your roof, all you need is a leak repair service. Repairing leaks as early as you notice them is essential in ensuring that you do not have the entire of your roof repaired or replaced.
Slating
A slating service can either be in the form of replacing slates that have been damaged or reinstating them. Sometimes slates slip off when the nails attaching them to the roof get damaged. In such instances, reinstalling the slates is what a professional roofer will recommend.
Roof Inspection
Your roof should be regularly inspected to ensure that they are well insulated and that they are in good shape. Roofing contractors will also help you run a roofing inspection before you undertake any replacement or repairs on your roof.
Tiling
Tile replacement is an easy-to-do task. However, roofing tiles are very fragile. Doing the replacement by yourself might see you ruin more tiles than you had planned to replace. This is why you need professional roofers. They have the right skills for the job.
---
Benefits of Hiring Professional Roofing Contractors
Expertise
Most of the professional roofers have years of experience in roofing, with most of them having completed numerous roofing projects for various clients. With their skills, experience, and expertise, professional roofers will ensure that your roofing projects go down without damages. If you have been looking for a modern outlook on your roof, then you should hire professional roofers. They are updated with advanced techniques and products for modern roof installations and repairs.
Safety
Roof repairs and installations are risky by nature. The processes require someone to climb to the top of the house to install or repair a roof. Not forgetting that most roofs are made with very sharp edges. This is why you will need a professional roofing contractor. They have the right safety gear and roofing equipment to ensure that they are safe while at work. They also ensure that you are you and your family are safe at any time during the roofing project.
Cost-friendly
Professional roofers have long-established relationships with multiple suppliers. They are, therefore, able to purchase roofing resources at a relatively lower price than you. They also have the right tools and equipment, which would see you incur extra costs to procure them. It is essential to note that professional roofing contractors will fix your roof at no additional cost in case you are not satisfied with a particular service.
Warranty
Professional roofers provide a warranty for the materials and services offered. This means that they will handle any issue that arises around your roof at no additional costs, as long it is within their warrantied timeframe.
Quality
Expert roofers know the right materials for your roof. They have access to high-quality resources due to their established relationships with numerous suppliers. Professional roofers source for the best materials for any installation or repair service. Therefore, if you want quality roofing materials for your house, you can rely on an expert roofer, who can source quality products for you.
---
Roofing Contractors Near Me
Are you looking for an expert roofing contractor near you? Instead of browsing through a long list of 'roofing contractors near me', you can request multiple roofer companies through our website. By filling out and submitting our quick online form, you get access to up to 5 quotes from different roofer companies near you. This way, you will save up to 40% on your roofing project by comparing prices and picking the professional roofing contractors that best suit you. Fill out the request form in one minute. Within two working days, you will receive quotes from trustworthy roofer companies.