COMPARE ROOFING QUOTES
Save up to 40% in 1 minute
Roofing felt
The roofing industry has seen dynamic changes over the past few decades, with manufacturers devising new ways of enhancing roof durability. As a result, more property owners have adopted the use of roofing felt as a modern method of improving roof performance, efficiency, and durability. This advancement has not left behind the development of different types of roofing felt, which come with better features and waterproofing performance.
---
How does it work?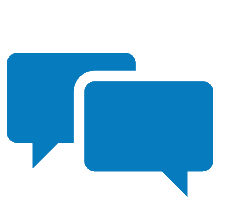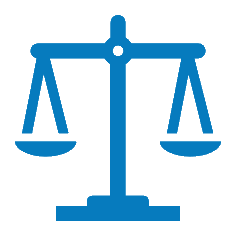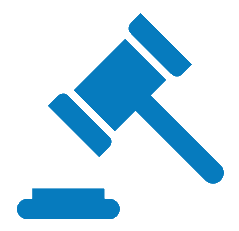 All about Roofing Felt
Roofing felt, also known as tar paper, has become a fundamental component of today's commercial and residential roofing systems. Roofs play an essential role in protecting the house from harsh weather elements, and the roofing felt is significantly involved in enhancing this role.

Although the tar paper has been typically used as an underlayment positioned beneath other roofing materials, it has over time proven to offer greater benefits to different roofing systems. With the advancement in technology, there have been progressive improvements in the development of roofing felt. Different types of tar papers have been designed with varying features, capabilities, and waterproofing performances. All you have to do is to know the roofing felt that is best suited for your roof. Read through for more information on roofing felt.
Roofing Felt Estimated Costs
To avoid spending more than you have budgeted for, it is crucial to know the estimated costs that go into the tar paper. The price of roofing felt varies with the different tar paper types. The cost of installing roofing felt is also influenced by such factors as roof accessibility, roof size, your residential location, and the scope of work. Here are our estimated costs on the purchase and installation of roofing felt.
| Item | Description | Estimated Cost |
| --- | --- | --- |
| Roofing Felt Material | Includes the basic coverage quantity of the roofing felt material per square foot. | £40 to £60 |
| Labour | Includes site set-up and preparation, job execution, and are clean-up per hour. | £50 to £70 |
| Supplies and Tools | Includes supplies and equipment allowance for site set-up, preparation, job execution, and site clean-up per square foot of roofing felt. | £10 to £15 |
---
Save up to 40% on new roofing felt by getting quotes
Hiring a professional roofer for the installation of tar paper will save you money, energy, and time. The good thing with getting a specialist to have the job done is that they will offer you a warranty on the materials used and their labour. They are also cost-effective and highly efficient in their installation skills. By filling our quick online form, you will receive up to five quotes from different professional roofer companies within two working days. Through this, you can compare some of the best quotes in the market and choose the quotation that best suits your needs. This will see you save up to 40% on your roofing felt installation project.
---
Types of Roofing Felt
There are three common types of roofing felt, including asphalt-saturated felt, rubberised asphalt, and non-bitumen synthetics.
Asphalt-saturated Felt
For over two decades ago, the asphalt-saturated felt was the only ideal type of underlayment available in the market. The term 'roofing felt' was actually coined from this model of the underlayment. It is made of a mixture of cellulose blends such as asphalt, bitumen, and polyester. The asphalt-saturated felt is commonly known for its flexible base layer known as Basemat. Basemat is saturated with asphalt to enhance the underlayment's water-resistance performance. The asphalt-saturated felt is executed across the whole roof deck, adding to the deck's stiffness. This increases the durability of the deck against harsh weather elements such as a storm, snow, and extremely hot condition.
Rubberised Asphalt
This is the most expensive types of roofing felt. It is made of rubber polymers and asphalt, which add to its waterproof performance. This underlayment is applied on the roof deck using unique adhesives. The flexibility of rubberised asphalt makes it ideal for both hot and cold weather elements. Some of the unique features that make rubberised asphalt to be outstanding roofing felt include sound absorption, fibreglass reinforcement, and waterproofing. One advantage with this underlayment is that it can be applied in patches in case of leaks.
Non-bitumen Synthetics
This is the most preferred type of underlayment by most roofers and property owners. The tear-resistance that come with the non-bitumen synthetics is because of the hard-wearing plastics used to make them. Such plastics include polypropylene and polyethene. The incorporation of fibre glass to these synthetics adds to their strength, waterproofing, and elasticity. The non-bitumen synthetic felt is designed for application across the entire roof deck. Manufacturing companies have featured non-bitumen synthetics as essential models of the underlayment. They have also been used with other waterproof products.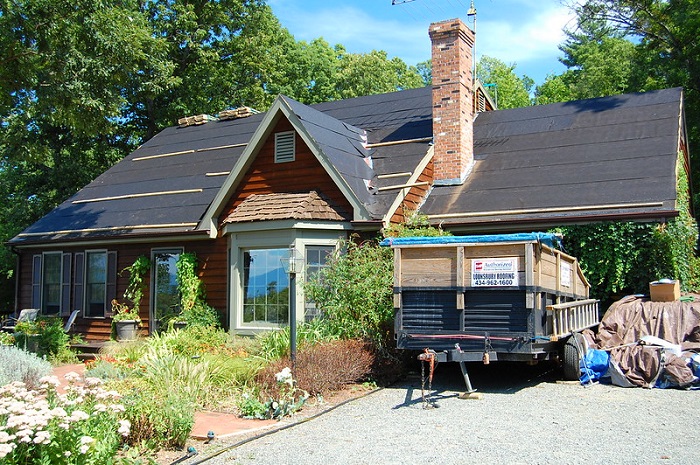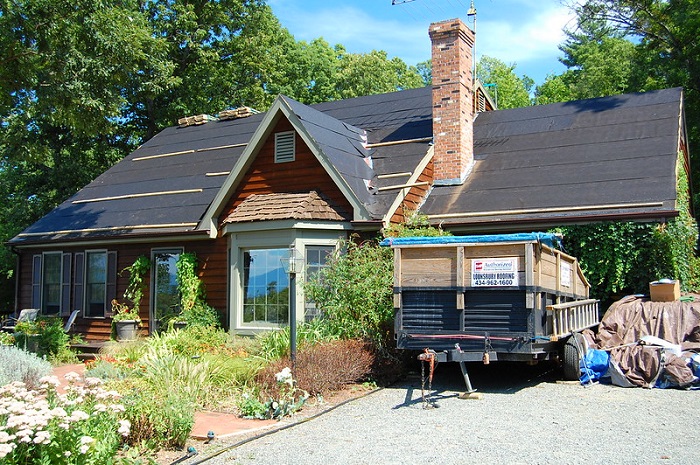 What is the Purpose of a Roofing Felt?
There has been no end on the debate among property owners on the necessity of roofing felt. While some find the underlayment to be unnecessary when using shingles, others support the tar paper as an essential component for any roofing system. A tar paper is installed on the roof's plywood before installing roofing materials such as shingles. Roofing experts recommend the use of tar paper regardless of the type of roofing material you are installing on your roof, as the benefits are countless. Here some reasons why roofing felt is essential.
Waterproof Barrier
With snow and wind-driven rain, it is easy to have water trapped under your shingles. This puts your roofing deck and materials at risk of leaks, moss infestation, and moisture damage. The roofing felt acts as a barrier to moisture and other weather elements by draining off any trapped water off the roof. This underlayment helps in preventing water ingress into your house, which could cause more damage to your roofing system.
Acts as an Ice and Water Protection Membrane
In places where snow dams and ice are common, residential houses are prone to what is commonly known as water damage. This is where ice and snow melt when it is hot, seeping through the roof's crannies and nooks into the house. This leads to severe damages on the roof's insulation, walls, and even ceilings. Roofing felt plays a key role in averting water created by melted snow and ice. As a water protection membrane, a tar paper primarily functions by providing leak resistance.
Extra Protection from Harsh Weather Elements
Shingles and other roofing materials are a great defence against harsh weather elements such as storms, rains, hurricanes, and scorching sun. With continued exposure to these elements, however, roofing materials are weakened and some damaged over time. This creates room for leaks, moisture, and water ingress into the roof deck, resulting in severe structural damages. However, with roofing felt, your roofing deck can receive extra protection where the shingles are unable to provide. Tar paper also becomes the first line of defence against weather elements when the roofing is awaiting repairs.
Prevention of Wood Resin Stains
As various types of woods used as roofing decks age, they sometimes begin to drain off some amounts of resin. Resin leaching from a wooden roofing deck can cause some staining on the shingles. In such cases, the tar paper installed on your roof protects your roof shingles from these stains by preventing the resin from reaching the shingles.
Uniform Roofing Surface
Roofing decks do not always lie flat or straight. This might create a non-uniform surface on which roofers can lay the roofing shingles. The tar paper, however, provides an even surface upon which shingles can be installed.
---
Roofing Contractors Near Me
Benefits that come with hiring a professional roofer company include expertise, experience, cost-effectiveness, and warranty. If you need your tar paper perfectly installed, then a professional roofer from a reliable roofing company will do it for you in a more skilled way. Additionally, roofer companies have established long-term relationships with some of the best manufacturers and suppliers of roofing equipment and materials. Working with such specialists will be an advantage to your roofing project. By filling out and submitting our quick online form, you will receive up to five quotes from reliable roofer companies within two working days. This way, you can assess the quotations and select the one that best suits your roofing needs. This will see you save up to 40% on your roofing felt installation project.